Chicken Fort Knox
Nonna, the mare mentioned in my previous post that got stuck in the river, has given birth to her foal, the little cutie appeared on morning of 4th July, US Independence Day. I am proposing calling it Liberty or Yankee, we can't yet get quite close enough to determine the sex. This brings our horse headcount to five horses and three foals.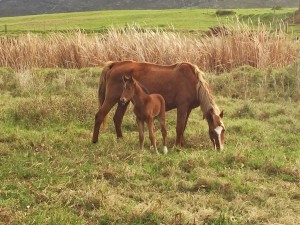 Rob and Martin have now completed the construction of what I have termed Chicken Fort Knox. What started off as an open tin hut in a small post and rail paddock has had an "Nkandla-style" upgrade (well almost)… With expanding foam insulation inside the hut, two windows, brand new wire mesh dug way into the ground, not to mention a fully enclosed inner run and larger outer run as well as two bolting gates. We are hoping to safely house inhabitants and keep out baboons, genets, caracal and any other local predators looking to snack on poultry and their eggs. Thanks to Tabby Robertshaw for the kind gift of Donald and Daisy, the Indian Runner ducks (see below), Chicken Fort Knox has its first residents. We are now on the lookout for some interesting hens.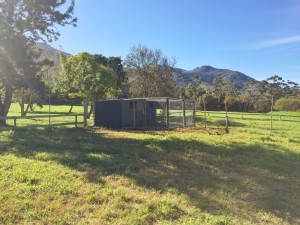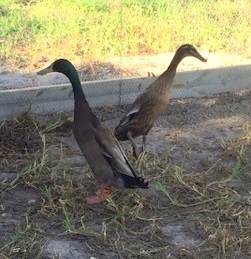 Renovation work has begun on what will become the honeymoon cottage, more to come in next post….